14 hd | 2020 | Welsh Cob | Flaxen Chestnut
Castleberry's ReFflection x Talywern Lady Chanel

*Available to select mares only*

Qualified for Young Event Horse Finals 2023
– in Free Jumping with a score of 8.41
– in In-hand/Liberty with a score of 7.94
Approved German Riding Pony Book I (Westfalen) 2022
Qualified for Young Event Horse Finals with 76% 2022
1st place Young Horse Show Qualifier Chatsworth, GA 2021

This upcoming young stallion combines brilliant type, correct conformation, great scope and talent over fences, excellent basic gaits and strong integrity.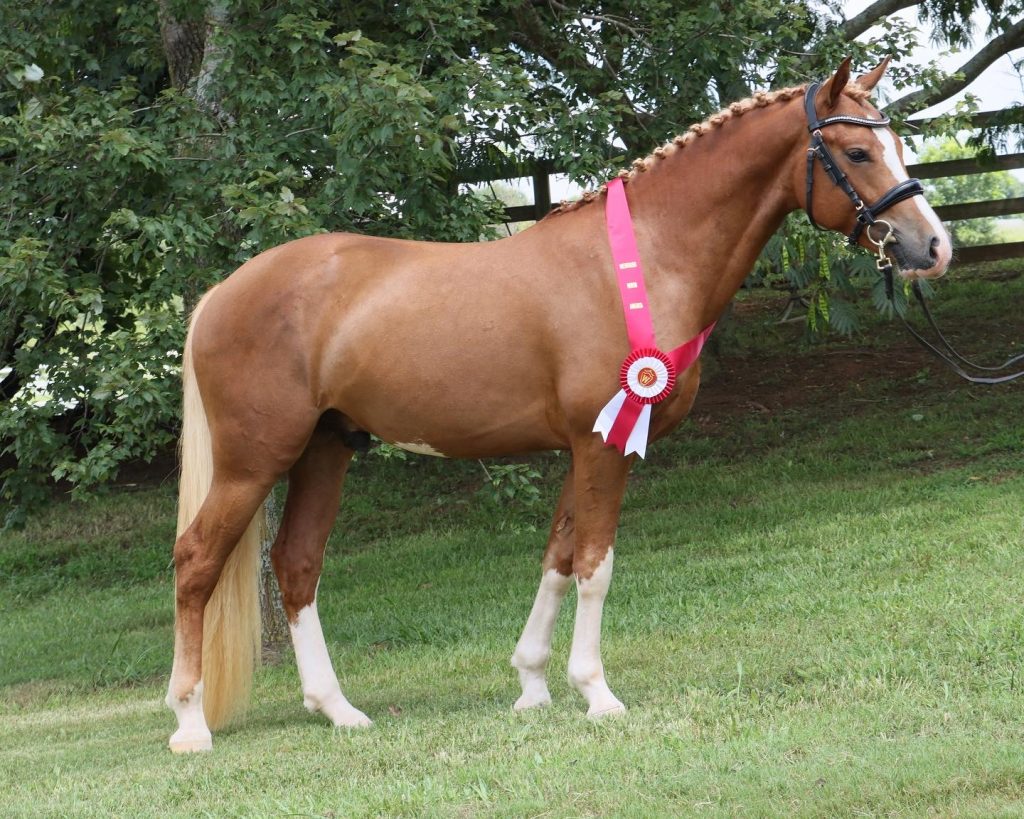 An absolute beautiful nature, excellent character, impressive pedigree and the love for jumping make him a true standout. At his licensing Max scored an 8 on type with comments of a pretty face and German Riding Pony type as well as an 8 on free jumping with cleverness and good style. His walk has a large overstep, his canter is very balanced and uphill which makes it very easy for him to sit. His trot is nicely elevated with an active hind end. Max combines strong sport genes with a wonderful loving temperament. We feel that he will be a valuable asset to the breeding of the Welsh sport pony, the German Riding Pony, and sport crossbreds.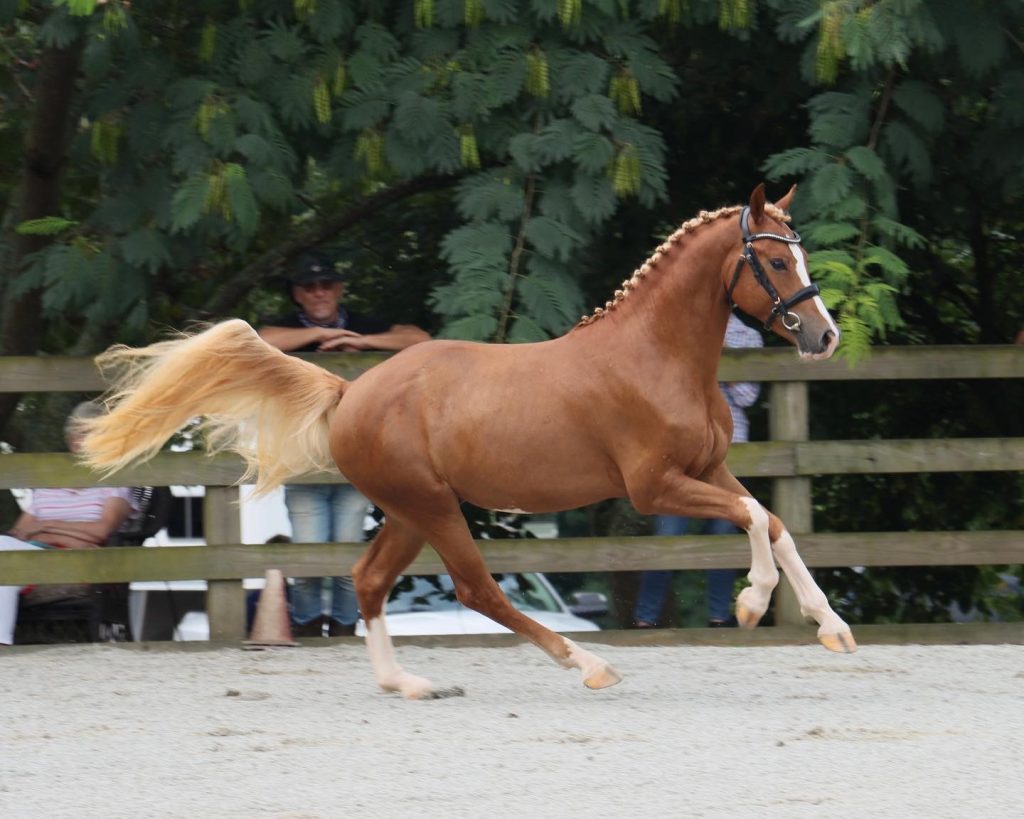 Max will begin his under saddle career in 2023 with a focus on Dressage and Eventing. Fresh cooled semen will be available to select registered mares for the 2023 breeding season.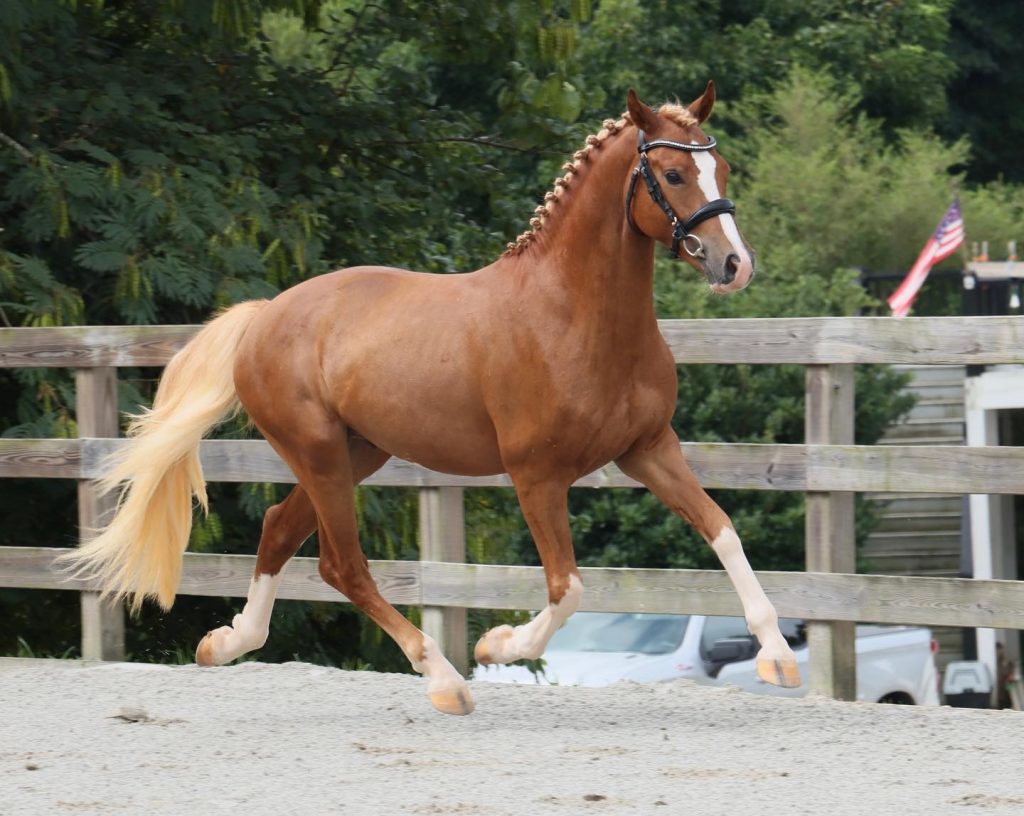 His jumping exhibits a careful technique, impressive ability, quick legs and an exemplary bascule.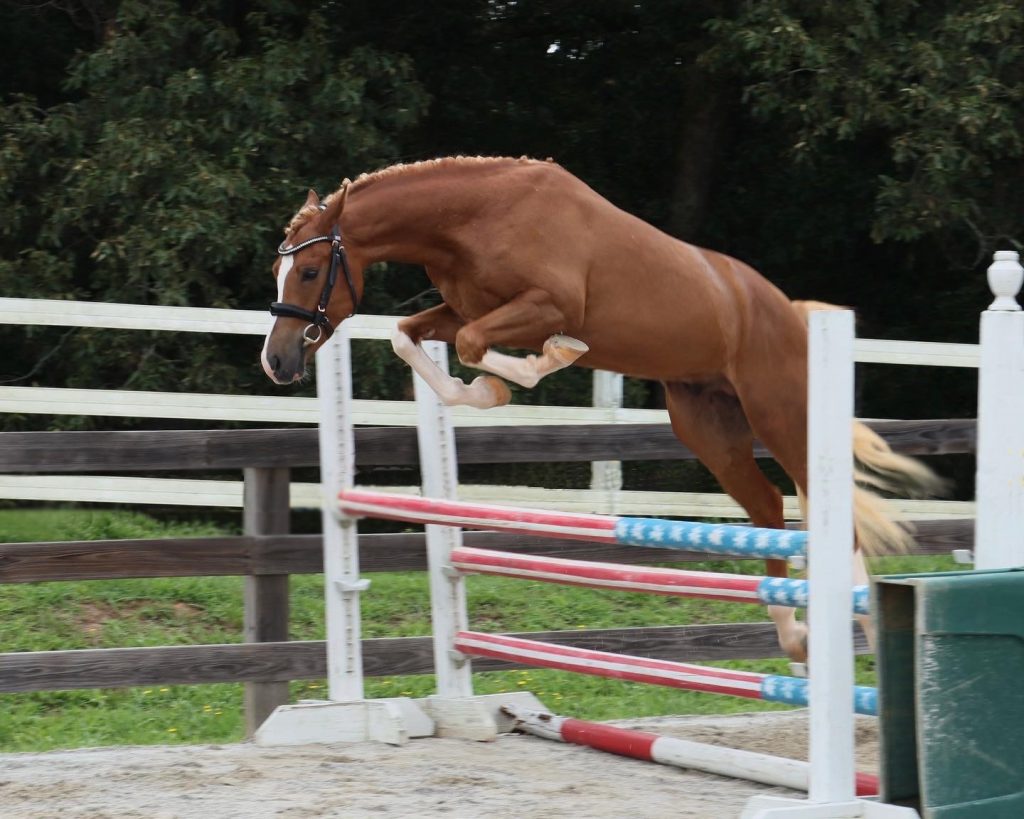 His pedigree combines the outstanding breeding of the Castlberry Cobs with the world famous Menai Stud breeding.
Sire Castlberrys ReFflection is a proven sire of champions and earned the "Get of Sire Award" through his kids. He constantly produces "Champion foals" at the inspections. "Roscoe" is working his way into the upper levels of Dressage with his Amateur owner.
Dam Talywern Lady Chanel was imported from Wales, UK and goes back to 100% Menai blood. The Menai Stud endeavors to breed Welsh Ponies & Cobs and part-breds of the highest calibre to succeed in all disciplines.