PURE BLISS TWF – "Paulie"
2020 KWPN Colt – TORINO (Heartbreaker/Cassini) x WATER LILLY (Riverman/Redfort) 
Superior prospect for the upper level sport. Amazing character and powerful gaits paired with the best Holsteiner and Dutch blood lines. Over 50% TB blood.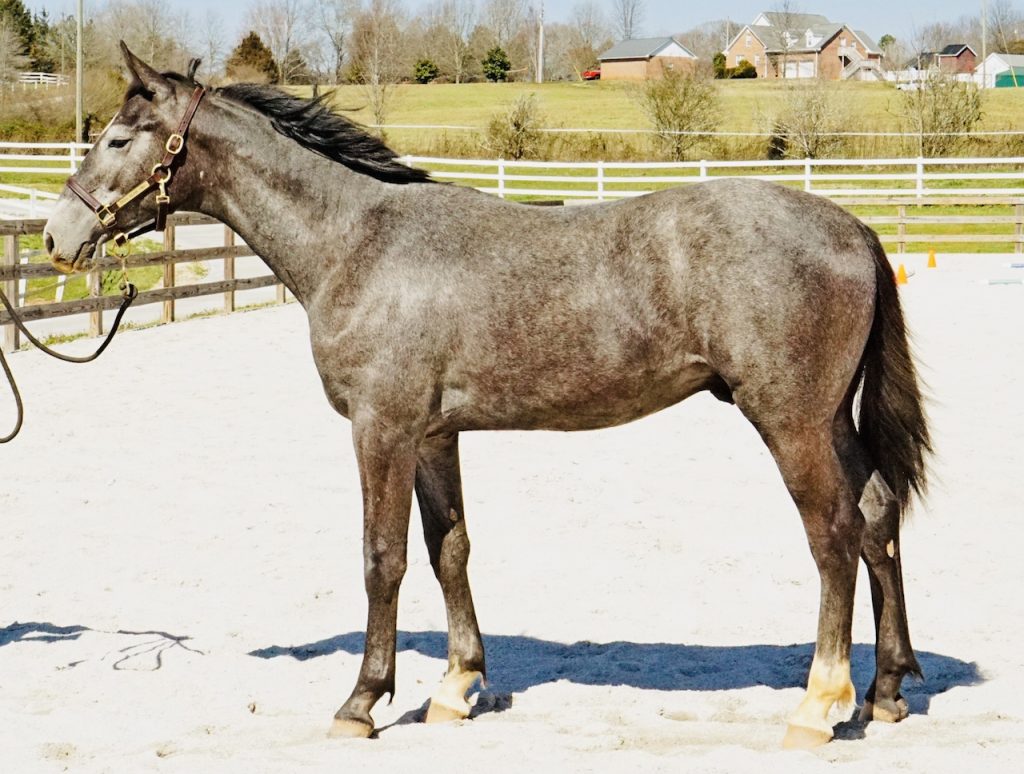 PAULIE – VIDEO I
PAULIE – VIDEO II
Born February 1st 2020, Paulie has been a dream baby from day one. He has the most wonderful disposition and sweetest character coupled with athleticism to spare. He will be able to take you all the way to the top if you have high ambitions. His breeding includes world class horses such as Heartbreaker, Nimmerdor and Cassini as well as Riverman and Redfort, who all have produced international successful offspring.
Whatever new you present to Paulie he takes it in with such a coolness and overview, it's quite impressive. He is so affectionate, intelligent and determined. Loves to cuddle and be groomed. There's not one mean bone in this horse. He truly is such a sweet boy and is up for any joke.
His gaits are very balanced and he is able to sit in an instance with a strong, powerful hind end. He has strong feet, clean legs and great bone.
He ties, loads, clips, pick's up feet and is great on walks through the trails.
He stays in the barn by himself as well as in the pasture if needed.
In the stall he especially enjoys it if you sit on him while he lays down and either groom or scratch him. Spray bottles are no problem at all.
With 51% Thoroughbred blood we can see him performing in any discipline.
We expect Paulie to mature at 16.2.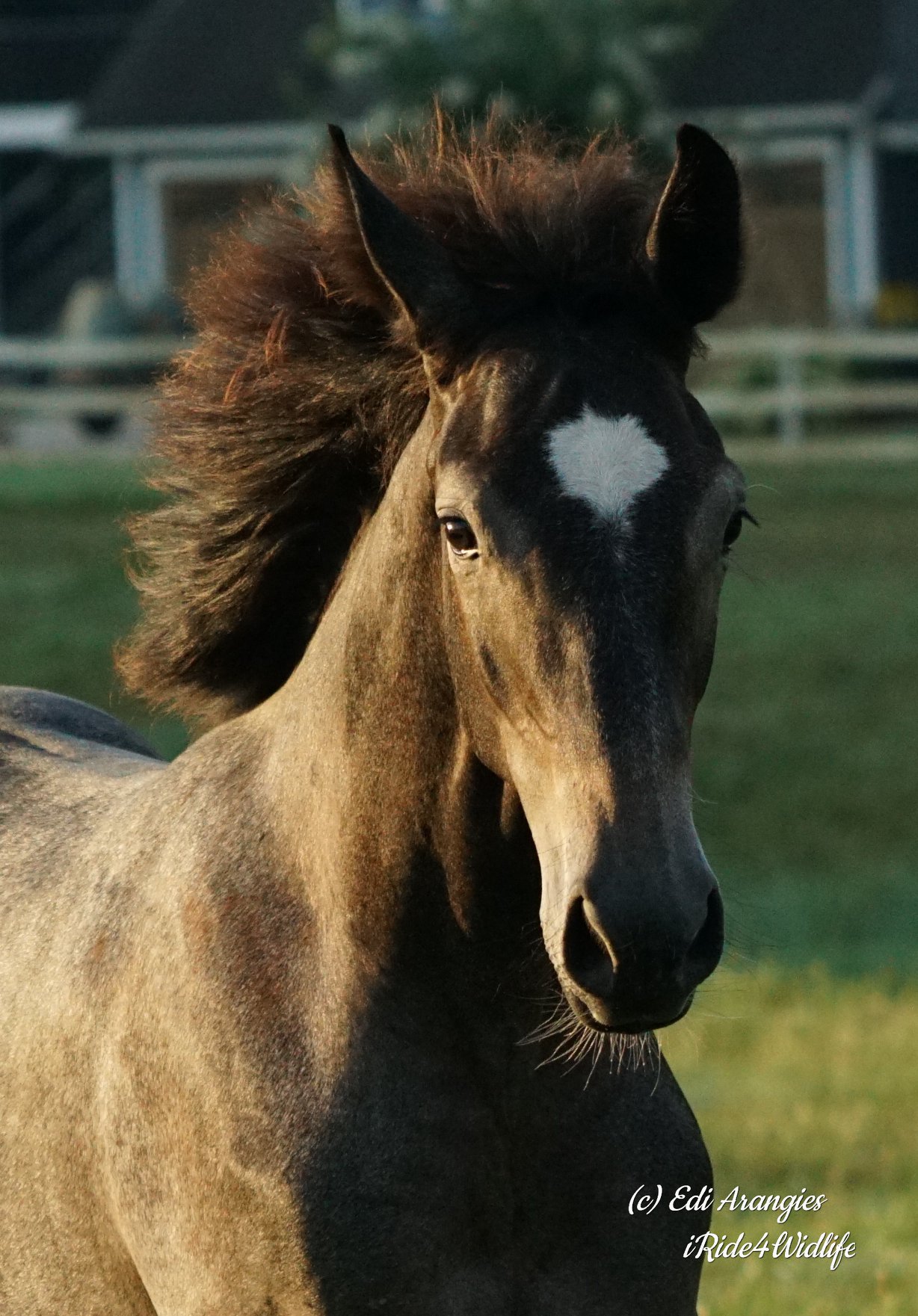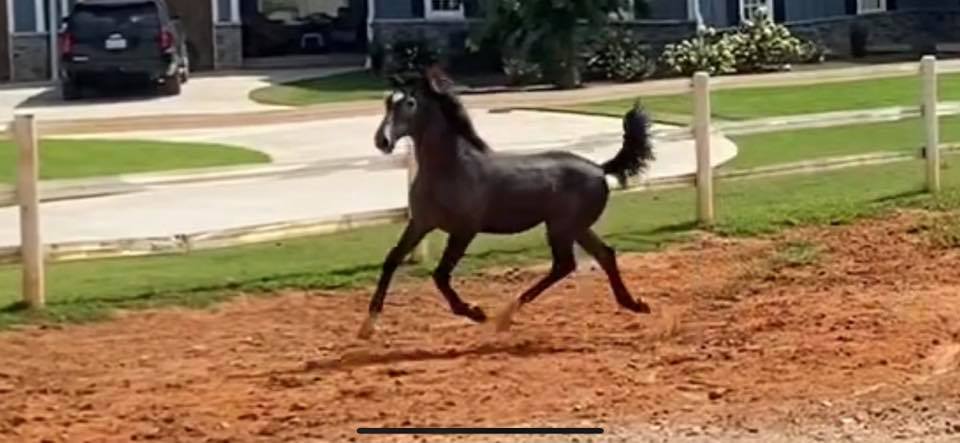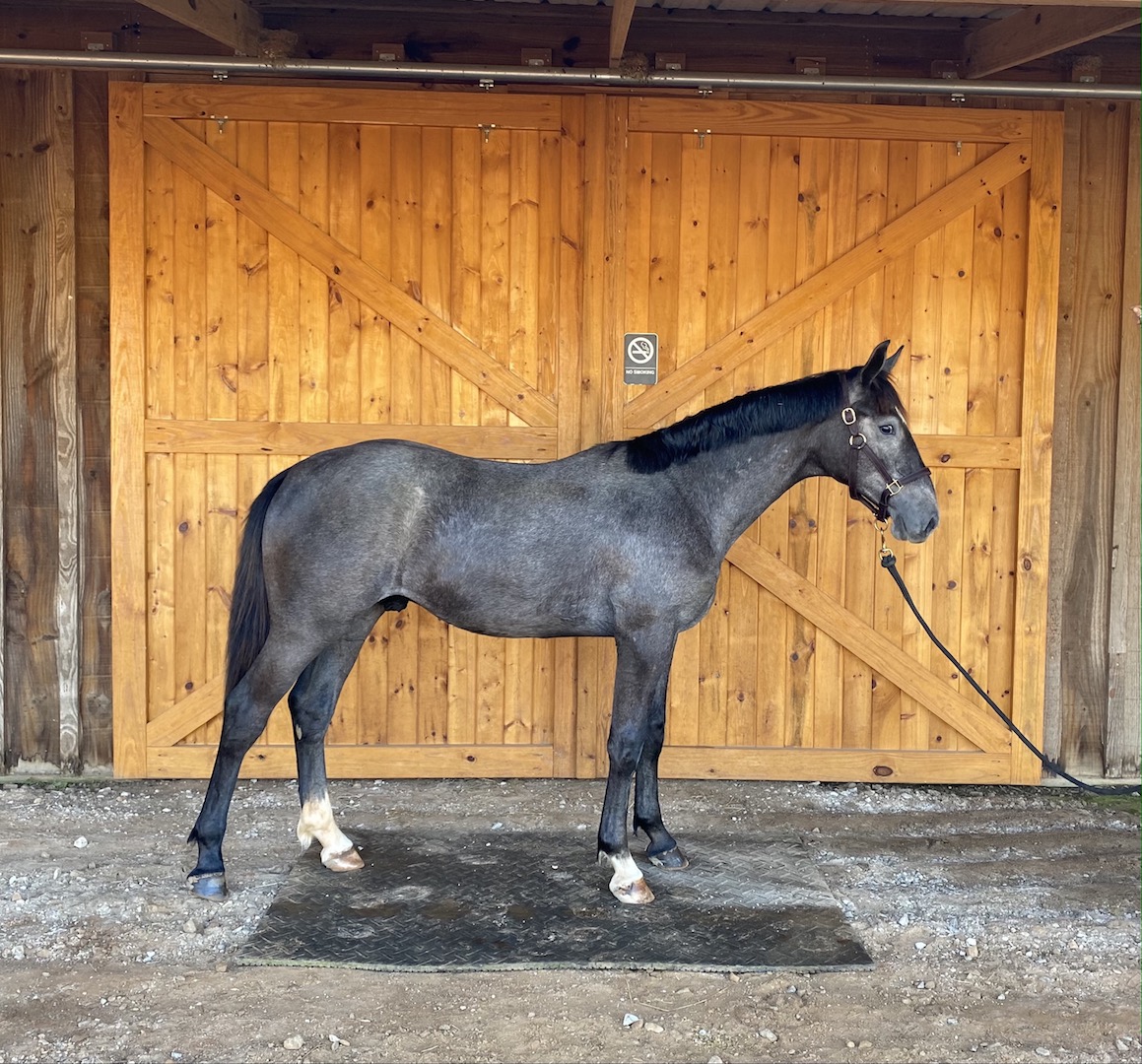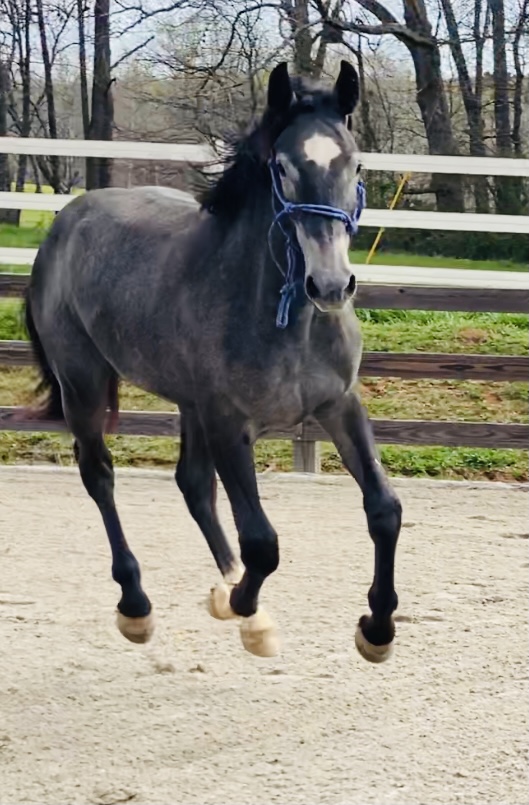 His pedigree reads the creme de la creme of Holsteiner and Dutch jumper breeding.
SIRE TORINO (HEARTBREAKER/CASSINI)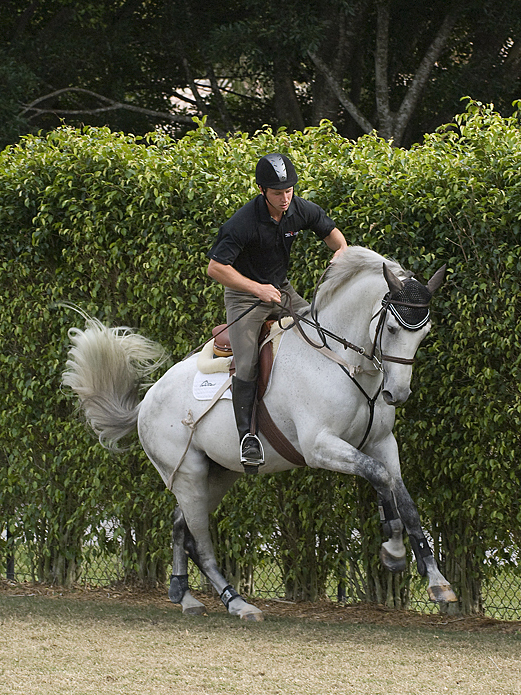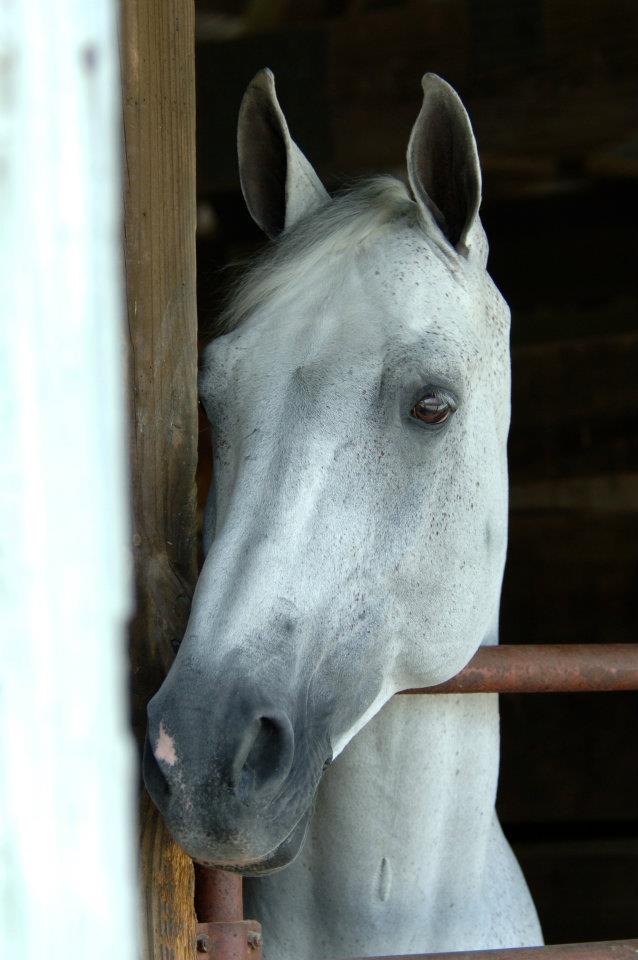 His sire Torino jumped very successfully up to 1.55m. Torino's jumping skill is absolutely unparalleled. His jump has unlimited scope. Torino's canter is elastic, powerful and has ultimate balance that make him able to leave a stride out or "canter in a tea cup." Torino's conformation is correct and balanced with an ideal "Power" hind end that is seen in each of his foals.
OFFSPRING BY TORINO
H-CASSINO
H-Cassino is competing very successful on the international jumper circuit, placed 3rd at the 2019 European Championships in the Young Riders team and is currently competing at 1.40m.
MARE BY TORINO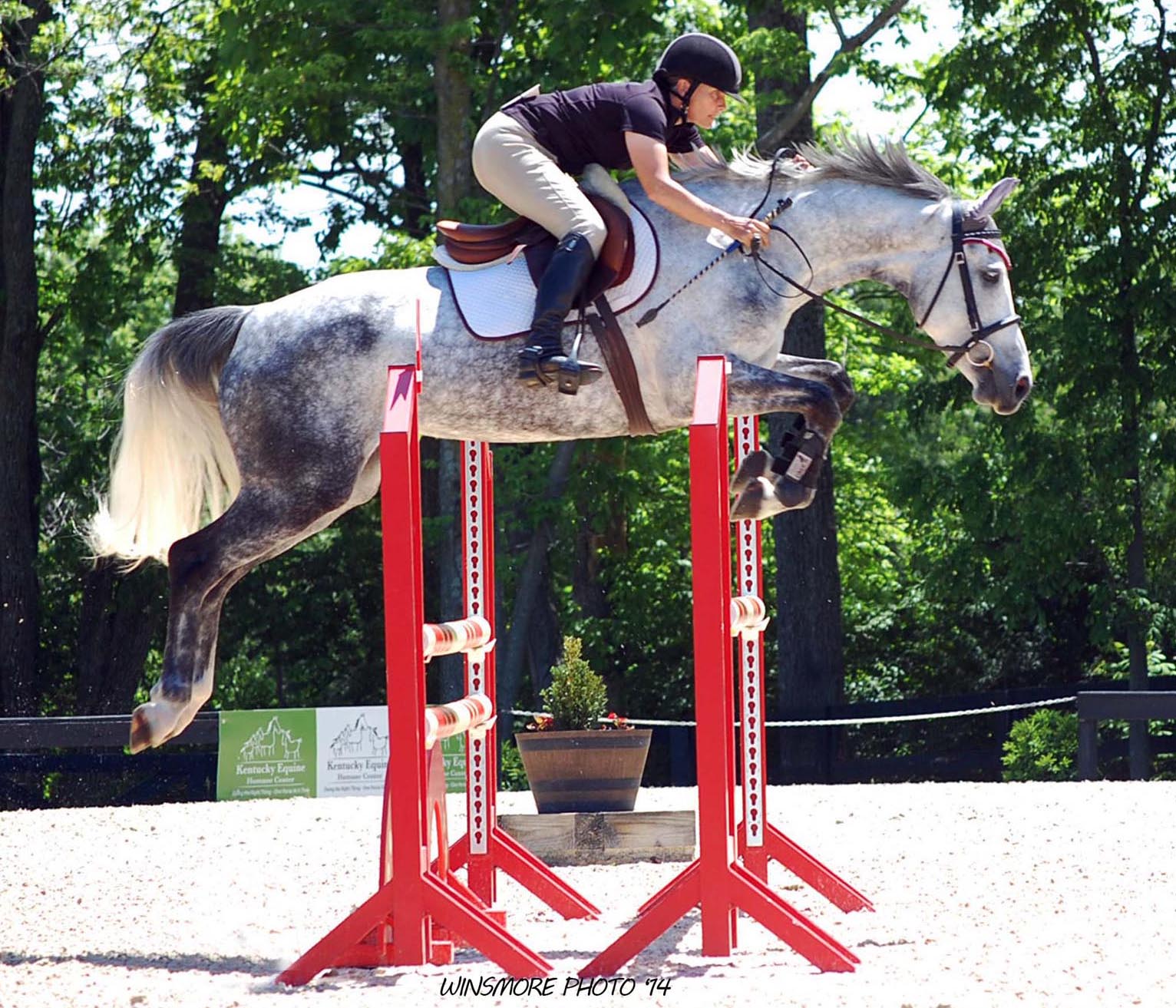 MARE BY TORINO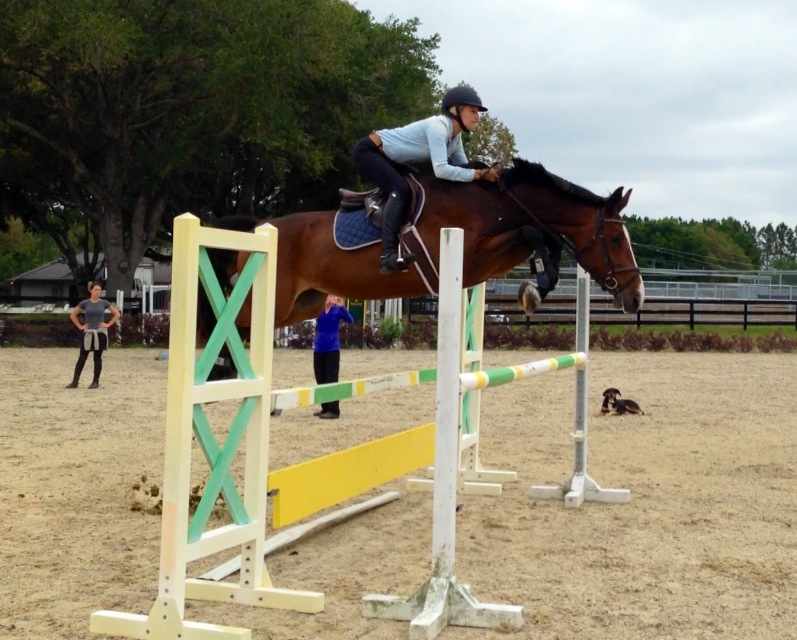 DAM WATER LILLY (RIVERMAN/REDFORT/NYKITY XX)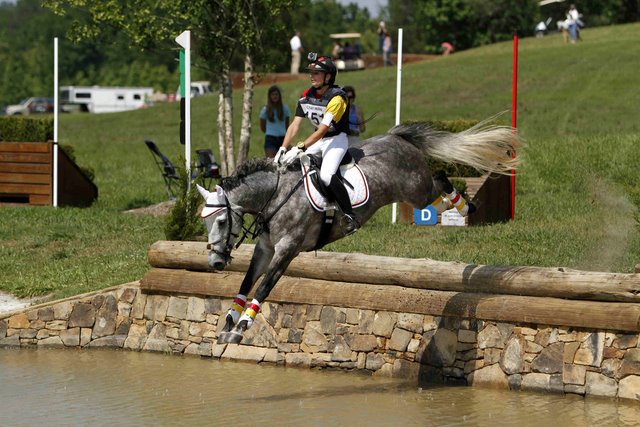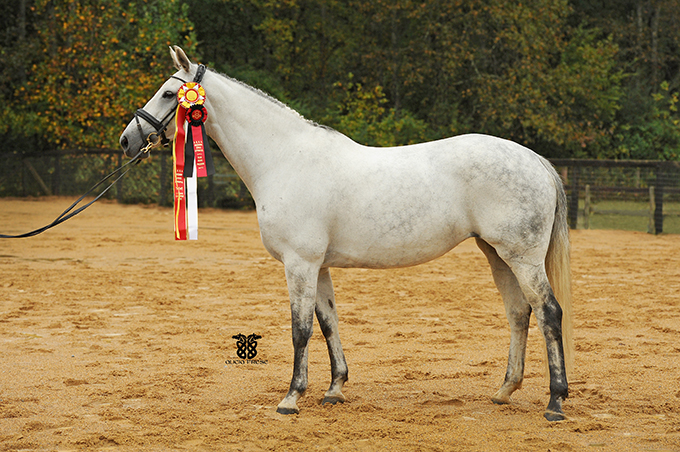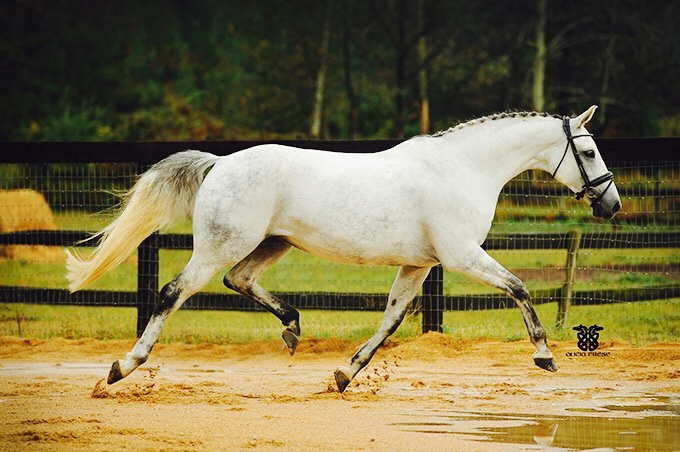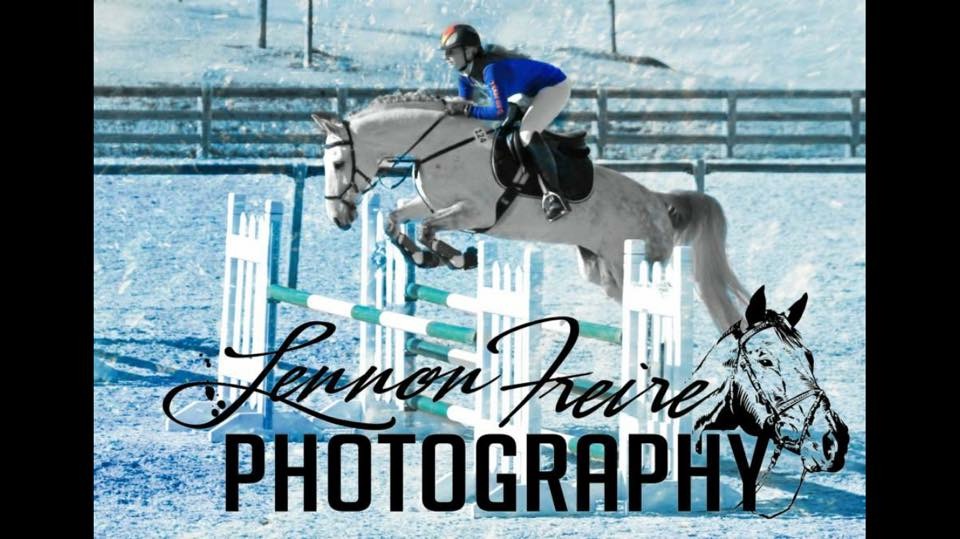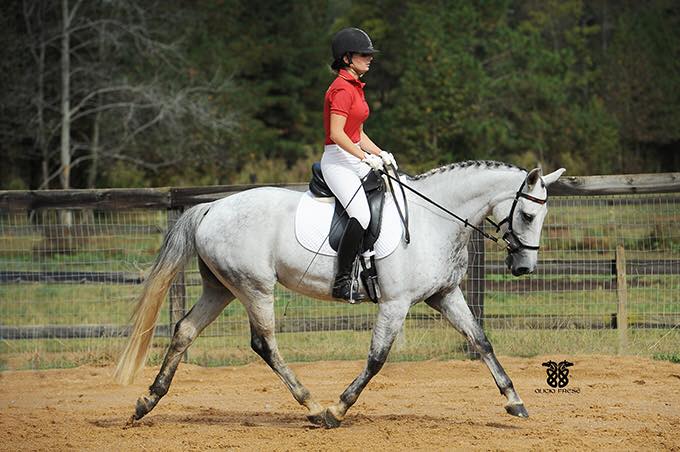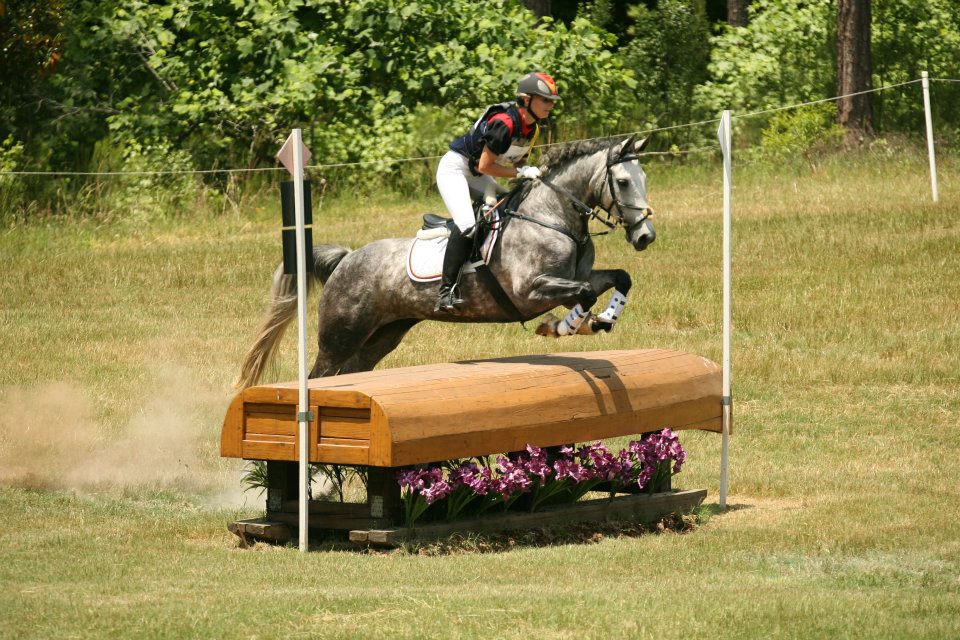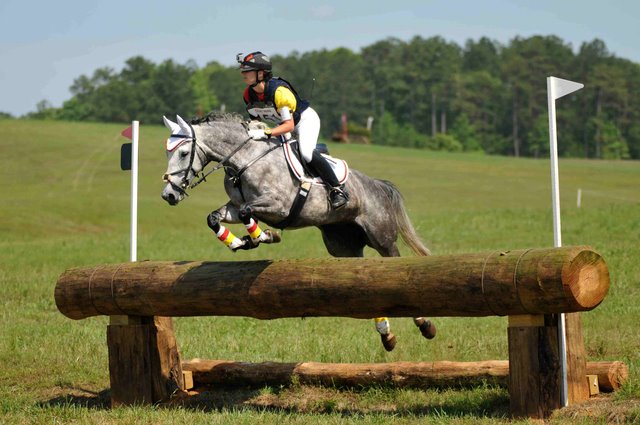 His dam Water Lilly, a Premium Holsteiner mare, was my personal competition horse until an injury early in her career kept us from competing long term. Lilly, who is out of a Main Mare Book (Holsteiner book) Thoroughbred mare, competed successfully up to 1.10 jumpers and Training Level Eventing with scope and talent for GP. Lilly consistently throws her sweet disposition, ambition, oversight, carefulness, beautiful gaits and unlimited jumping scope.
OFFSPRING BY WATER LILLY
NA'VI TWF
Paulie's half sister Linny (Vincere/Ferro) born in 2018, will be started under saddle this fall. She turned into a stunning, big and compact sport horse who is surely going to take up names.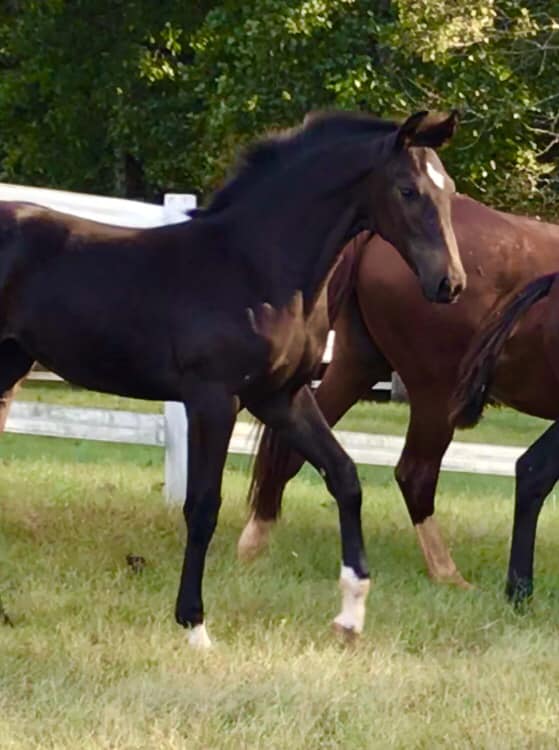 ODE TO JOY TWF
Lilly just gave birth to another gorgeous filly in January 2021 by Casquino (CashandCarry/Quinar). We are retaining Millie as a future broodmare.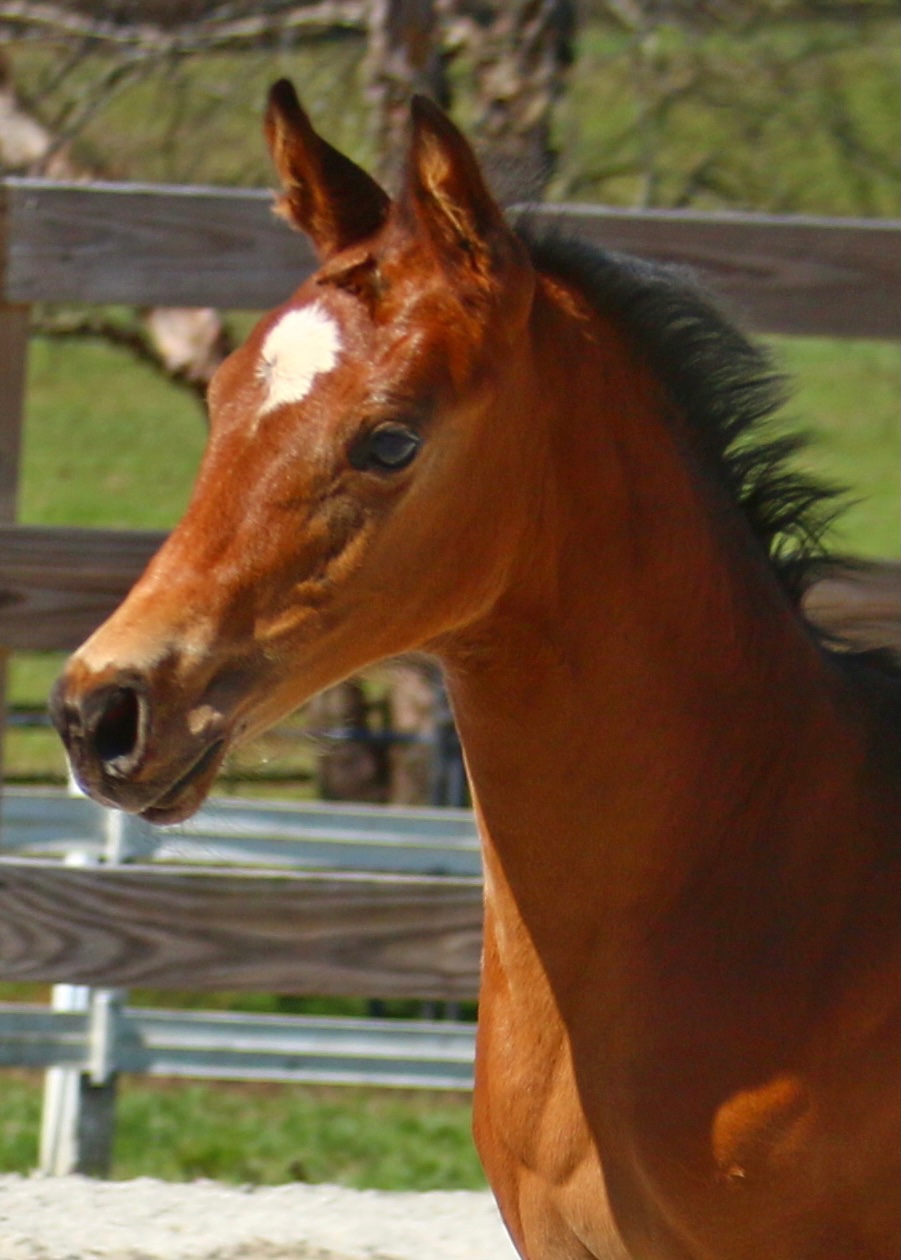 Lilly consistently stamps her babies with her wonderful disposition, curiosity, athleticism and endless courage.

Heartbreaker
Paulie's Grand-sire Heartbreaker (on the sire's side) was declared a 'Belgian Ambassador' in 2007 and not surprisingly given the success of his offspring. As a young horse this Nimmerdor-son was already remarkably eager, with a fighting spirit and always super careful. He competed at the highest level with Peter Geerink and leaves his mark on his offspring like no other. His jumping abilities, reflexes, character and carefulness that he always showed in the course are now the trademarks of his children. In 2005 he was awarded with the keur predicate, four years later he was declared preferent.
At the moment, Heartbreaker is positioned sixth at the WBFSH-rankings for jumping sires. The most remarkable direct son of Heartbreaker is Romanov, who won no less than three Grand Prix competitions and one World Cup competition with Bertram Allen last year.
Despite turning 27 years of age this year, Heartbreaker's influence on the global jumping top is still significant.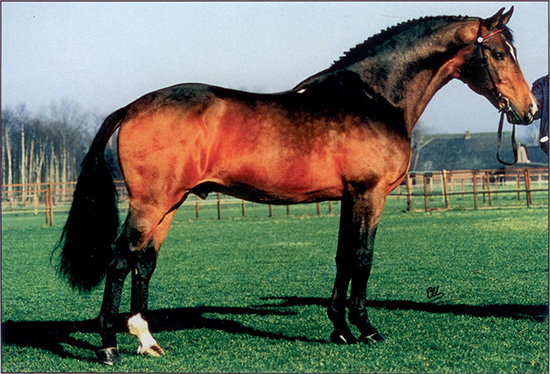 Nimmerdor
Heartbreaker's sire Nimmerdor, preferent stallion, is the founder from the VDL Stud. After an international career as a jumphorse, Nimmerdor got a big influence on the national and international breeding.
He still has a great influence with his 18 KWPN approved sons, as there are Ahorn, Wellington, Goodtimes, Heartbreaker; and his 39 approved KWPN grandsons, as there are Emilion, Farrington, Glennridge, Kalusha, Londontimes, Matterhorn, Ohorn, Pacific, Radisson and Sydney. Across the whole world Nimmerdor has more than 40 approved stallions. Next to it Nimmerdor brought many national and international jumping horses.
Thanks to his performance and the performances of his offspring Nimmerdor became the predicate "Preferent". As a reward to his enormous work he was honoured "stallion of the century" in the year 2000.
In march 1999 Nimmerdor stopped breeding to enjoy his retirement. On 25 april 2003 Nimmerdor deceased, he became 31 years.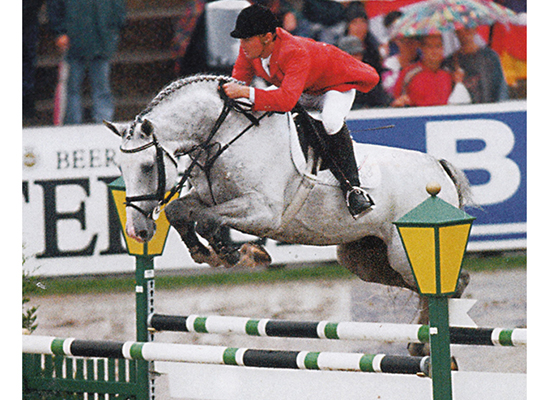 Cassini I
Torino's dam sire is the famous Cassini I, who is one of the most successful Holsteiner stallions. Cassini was the winner of the 1994 Federal German show jumping championships and later caused sensation in the international show jumping sport under Franke Sloothaak, winning among others, the Arnheim Grand Prix, several Nations Cups as well as World Cup show jumping events.
Cassini is the son of Capitol I, one of the greatest Holsteiner show jumping sires and father of forty approved stallions. Capitol was richly endowed with the heritage of two great Thoroughbred descendants of the Bay Ronald Line – Cottage Son xx and Manometer xx, and also carried a double cross of the influential Anglo-Arab, Ramzes.

Riverman

Paulie's grand-sire on the dam side is the remarkable Riverman, who was the Reserve Champion of his Holsteiner stallion licensing, where he was titled the "Top Model" of the approvals. Riverman stood as a Verband stallion for three years, producing high percentages of premium offspring. After these foal crops, Riverman stood 2nd in the 2000 German FN's Jumping Index and 3rd in the Overall Index for stallions of his age group, due to the success of his offspring in both dressage and jumping competition. Riverman's pedigree offers access to many of the top bloodlines successful in international sport. His sire Redfort was a successful Grand Prix dressage horse, but descends from lines best known for their show jumping talent. Redfort is by Rebel Z, the full brother to Olympic Medalists Ratina Z and Renomee Z. Rebel I Z was ranked as the top jumper sire in 1995/1996 by the WBFSH and is also the broodmare sire of Hanoverian State Stallion El Bundy.

Riverman

Riverman descends from the Holsteiner Stamm 4 through his dam Alexis III. Her sire Landego is a son of the legendary Landgraf I. Landgraf was known for his lovely face, good movement, and excellent character, but it was his jumping ability, and the consistency with which he passed this ability on, that have made him one of the most influential show jumping sires of all-time. Another legendary Holsteiner stallion, Cor de la Bryere, is found further back in Alexis's pedigree and anchors the genetics which Riverman offers.
It is Riverman's offspring though that set him apart as a truly exceptional sire. We rarely see the results that Riverman's offspring have produced in so many different venues and at all levels. Show jumping talent is no surprise given Riverman's pedigree. His daughter Rebecca X has been a member of the Italian Nation's Cup Team and has a long international Grand Prix career to her record. Riverstone is also competing at the World Cup qualifier level.
FEI dressage riders seek out Riverman offspring for their elegance and elastic movement.
In the past few years it has been clear that Riverman offspring excel as three-day eventing horses. Eventing enthusiasts look to Riverman for movement, boldness cross-country, and excellent scope.
Riverman offers his athleticism and a beautiful type consistently to his mares. Jumping ability transmits through strongly and we recommend his offspring for riders aiming to compete in the upper levels of their chosen discipline.