Drive-In Picnic Proposal at The Welcome Farm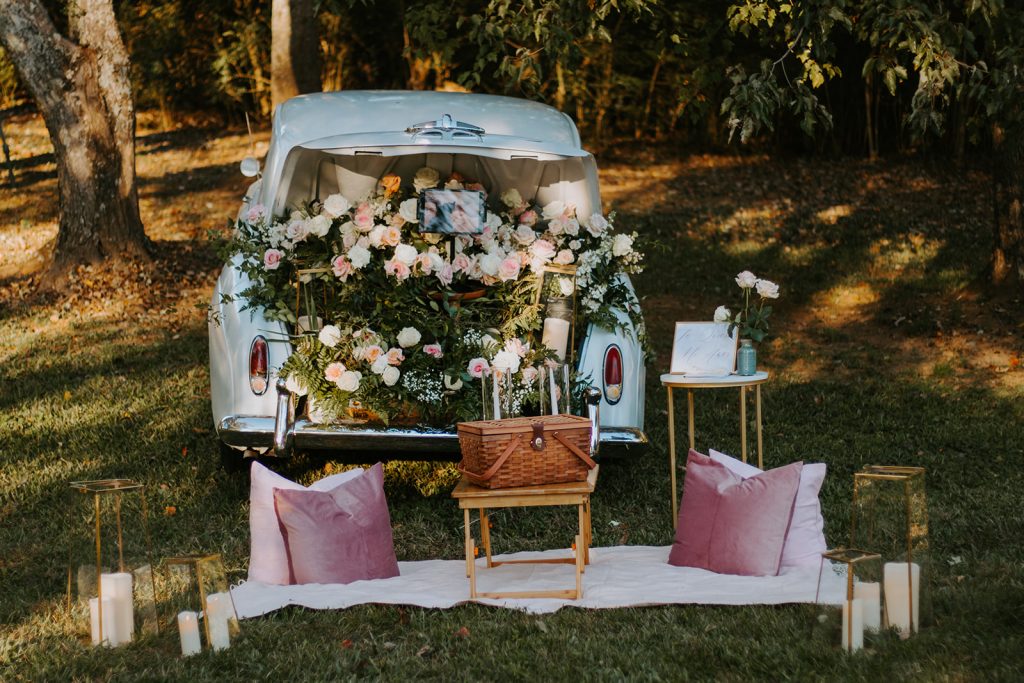 It was the perfect Sunday afternoon for this unique and romantic proposal here at The Welcome Farm.
Inspired by the Starlight Drive-In, the proposal was a very personal and intimate set up and a magical surprise for the soon-to-be wife.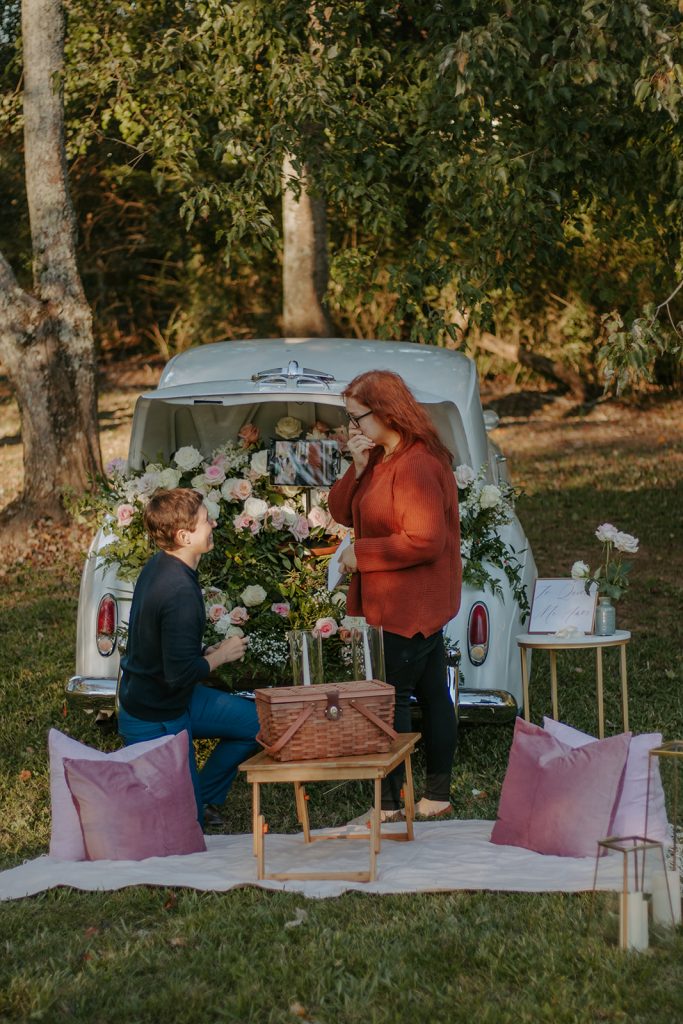 The focal point was a beautiful vintage Bentley stuffed with gorgeous flowers, pink and white roses overflowing out of the trunk.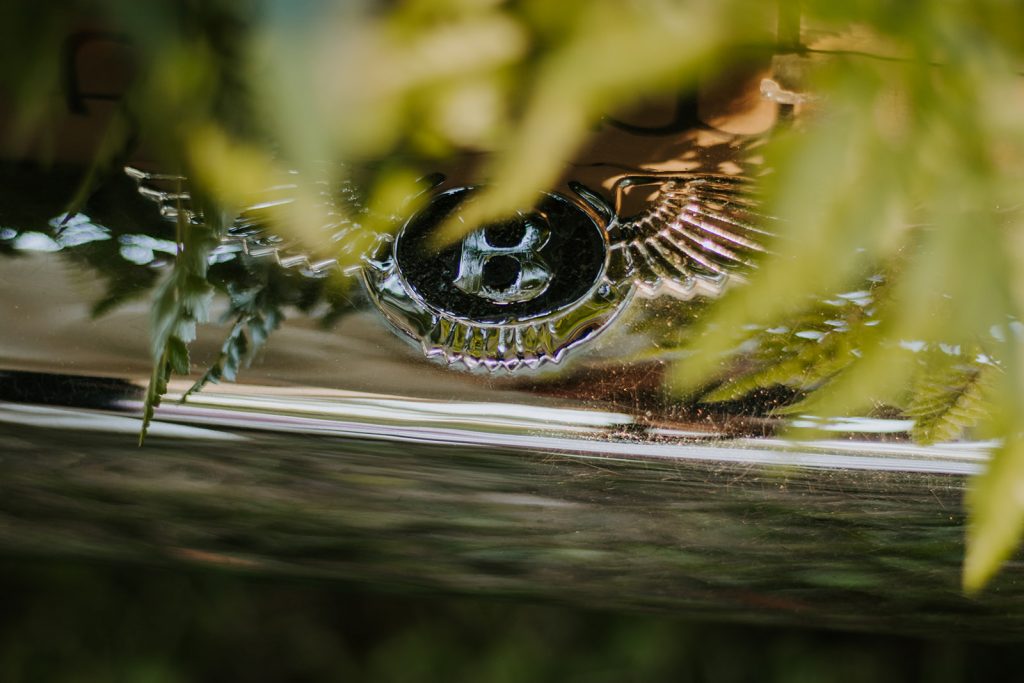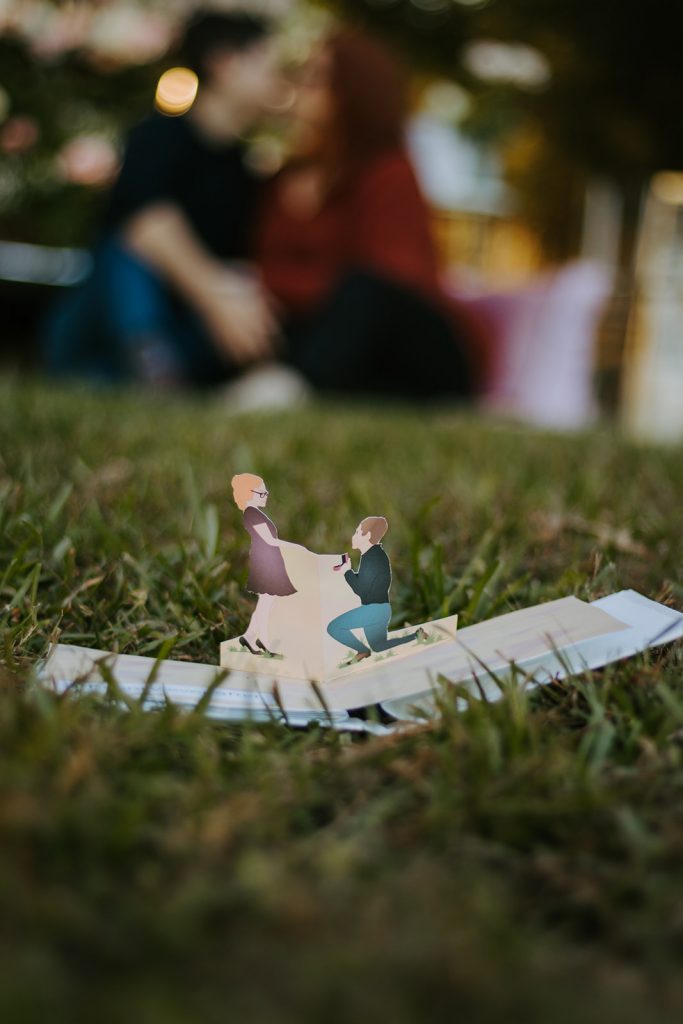 A movie screen tugged into the flower bed provided a slide show of some of the couple's favorite moments. Once the movie was played, the forever lasting moment of the proposal was created. It was rounded up by a gorgeous "candle light" picnic with tasty food from a local restaurant. The couple then enjoyed the beautiful evening and concluded their special moment by spending the weekend at the guesthouse.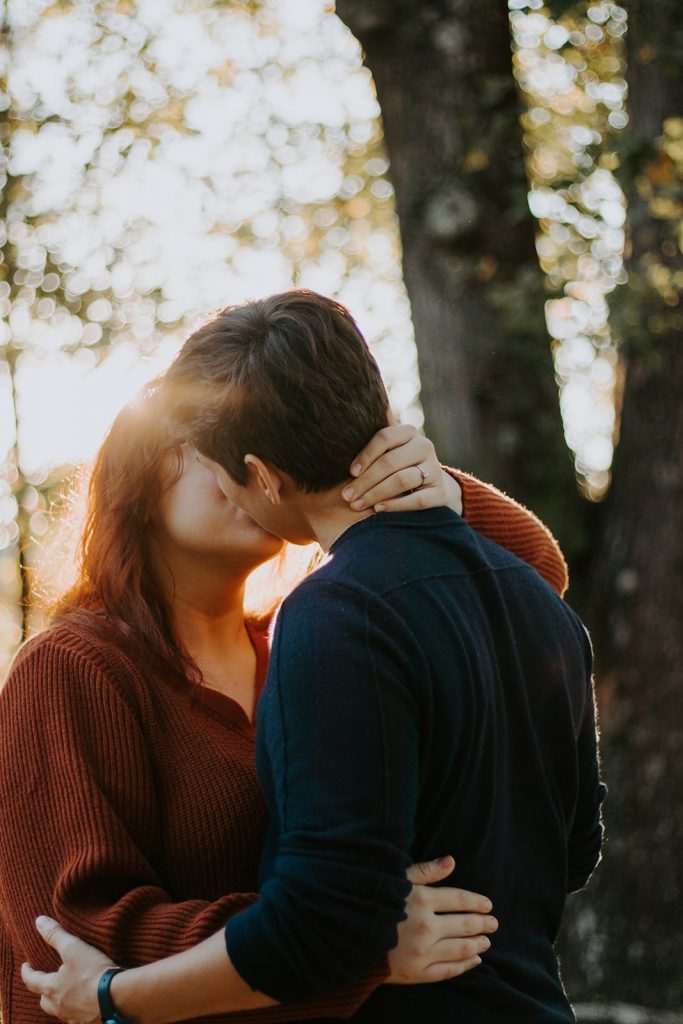 Want us to help you create a lasting memory for your proposal here at the beautiful Welcome Farm?
Sent us a message or give us a call. We would be thrilled to work with you.
Proposal & Ideas: The Yes Girls
Photography: Jaime Pryor Photography